As you'd expect, site prep and a load of steel is all that's needed to get started.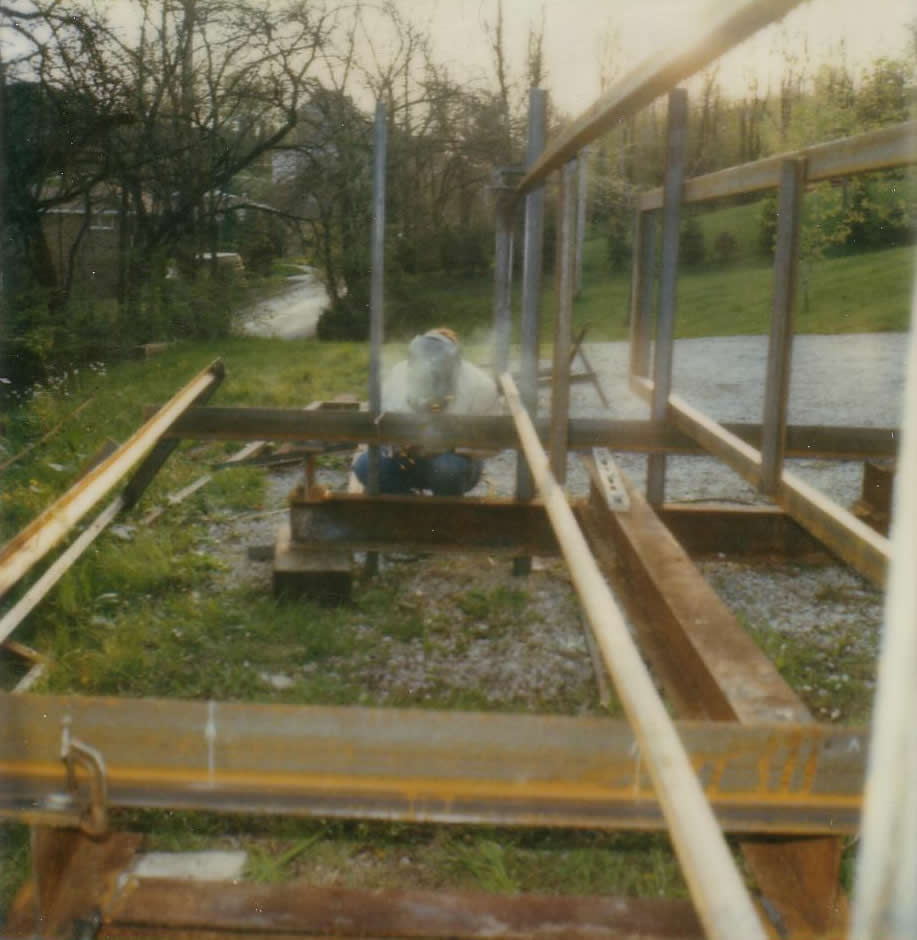 Plus a plan and strong welding skills.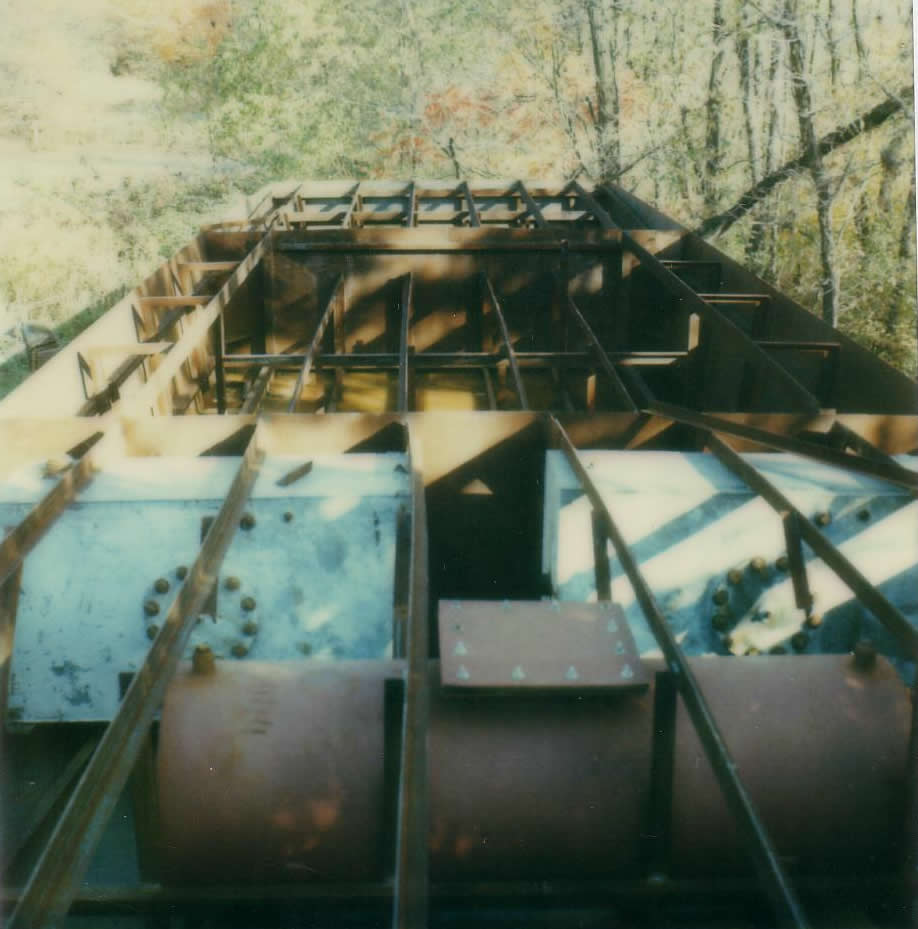 A great look at the bow hull before being closed up. Two 220 gallon water tanks and in front of them is a compressed air tank.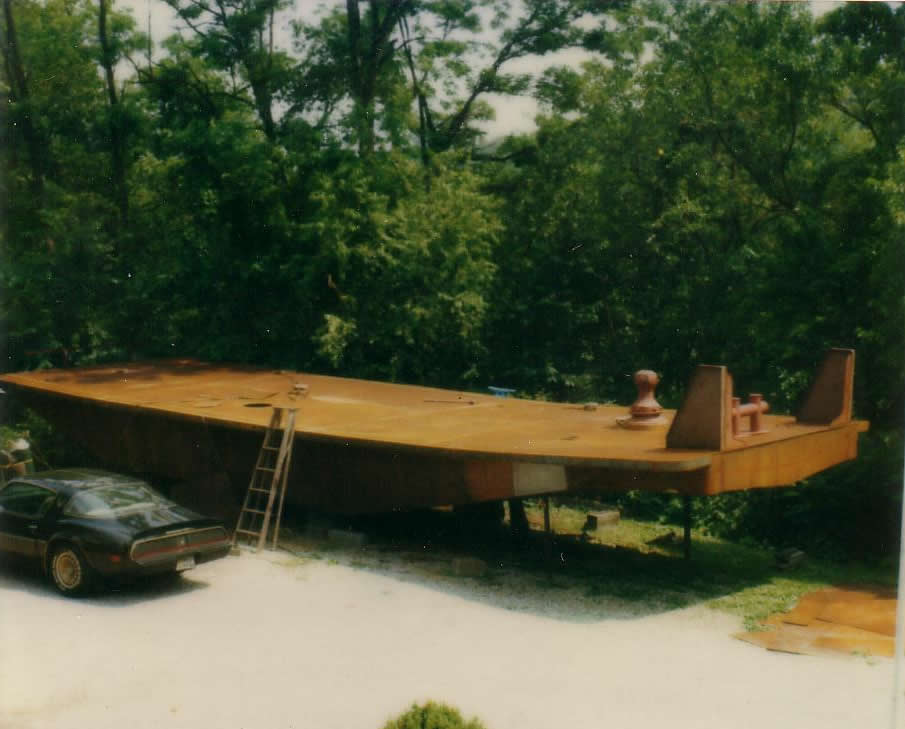 Fast forward a bit and the hull is complete.